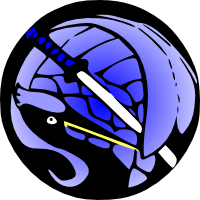 The Kakita family were descended from the children of Doji and Kakita who decided to take their father's name. They comprised a great portion of the Crane Clan's armies and were arguably the finest artisans and duelists in the Empire. Many Kakita would often train in the Doji schools as well.
Kakita History
The style of Kakita became the famed Kakita Iaijutsu school, and he passed on his knowledge to any who had the ability and discipline to learn. He created their first dojo, and taught his students the way of honorable combat. All of his five children excelled at dueling, and his son Kakita Shimizu became the first Iaijutsu Master of the Kakita Dueling Academy. Training in the school was hard, and graduates of the school have become some of the finest duelists in Rokugan's history. Since it's founding each Emperor had also sent their sons to study both the physical and intellectual teachings of the school
Artisans
Kakita Artisans were respected throughout Rokugan for their contributions to civilization and works of beauty. They learned everything from origami, painting, dancing, music, to storytelling. Within the school there was a saying: "All people are born into life, but the Crane show them what it is to truly live." Artisans, respected for their learning and intellect, were welcomed by Emperors and peasants alike, and were often chosen as advisors. Reading and writing were not common knowledge in Rokugan, and lords often employed artisans to educate the people and teach the stories of the Tao. Such patronages were often rewarded with favors, money or political power. Due to the frequent travelling of the Kakita Artisans the heimin of the Crane lands were well educated. Daimyo of other clans sometimes asked the artisans to travel their lands and educate the people, at the expense of the governing lord, of course. The artisans were the soul of Rokugan, gloriously depicting every battle, singing songs of past heroes and telling myths and legends. They inspired to glorious deeds, and then recorded those deeds with a painter's brush.
The Kakita mon was a crane's wing outstretched around an unsheathed katana. The unsheathed katana was a symbol of war and a reminder to the Kakita family that they must always be prepared to defend the Crane house and Imperial line from their enemies.
Kenshinzen
The Kenshinzen had dedicated their lives to the mastery of Kakita's techniques. The Kenshinzen were known for their skill, speed, and dedication to bushido. Traditionally, the daimyo of the Kakita family and the head sensei of the Kakita Dueling Academy was a Kenshinzen.
The Kenshinzen did not require new initiates to be from the Crane Clan. Any who proved themselves honorable and dedicated to Kakita's style of iaijutsu might join them. Hopefuls must defeat a Kenshinzen in a fair and honorable duel to join.